Attend online classes or in person classes at the A+ Soapmaking Studio in Lemon Grove, San Diego County, California. Learn how to make soap, sell soap, and how to make cosmetics and sell cosmetics. A private vocational school, crafting and business school, where the public may purchase soapmaking supplies locally or online.
Our Soapmaking Supply Store is Open and Classes are in Session!
Our physical store location is open and classes are in session. Check the Soapmaking Studio hours. View the schedule of classes.
Closed:

Tuesdays, Thursdays, holidays, and dates below.

Additional Closures:

Monday, May 1 through Monday, May 8, 2023—closed for soap conference
Sunday, May 14, 2023—closed (Mother's Day)
Monday, May 29, 2023—closed (Memorial Day)
---
Intermediate Liquid Soapmaking
Sunday, May 21, 2023, at the Soapmaking Studio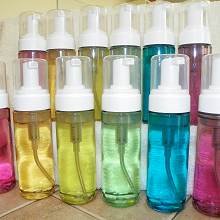 Learn How to Make Liquid Soap!
Soapmaking 215 is designed to teach students to safely make liquid soap at home. This class covers the various difficulties faced by home soapmakers who strive to make a truly clear liquid soap. Specific class topics include safety, formulating soap recipes with potassium hydroxide, and the different choices of soapmaking oils, fragrance materials, and colorants. This class also covers shampoo, bubble bath, and making sodium free liquid soap safe for greywater systems. Each student receives a 2-ounce bottle of handmade liquid soap. Attend in person or online. Register for Soapmaking 215.
---
Aromatherapy Natural Perfume Class
Sunday, June 4, 2023, at the Soapmaking Studio
Make Aromatherapeutic Perfume from Essential Oils and Take Them Home!
In Aromatherapy Natural Perfume Class, learn the basics of aromatherapy and natural perfumery. Unveil the secrets of blending essential oils by using scent categories and fragrance notes. Design custom fragrances from essential oils aromatherapeutically created to inspire specific emotions and memory triggers. Learn the different techniques for blending perfumes in a base of natural grain alcohol, in a base of jojoba oil, and in a base of cyclomethicone. Create your own natural essential oil perfumes in the class and take them home. Register for Aromatherapy Natural Perfume Class.
---
Blending Essential Oils for Soap
Sunday, June 11, 2023, at the Soapmaking Studio
Learn to Safely Blend Essential Oils to Last Longer in Soap!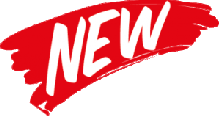 Soapmaking 221 presents students with information on how to create pleasing scents from essential oil blends. Because most soapmakers find it challenging to create a lasting scent from essential oils, the main focus of this class is learning to make scents last longer in soap. Essential oil blends can have tremendous longevity in soap. When properly blended, essential oils can be more tenacious than fragrance oils. Learn the secrets of essential oil staying power in Soapmaking 221. Some essential oils are not safe for skin contact, some are only safe for skin contact when used below a certain concentration, and some essential oils are known to contain carcinogenic components. In this class, learn to safely use essential oils by following IFRA guidelines to comply with FDA regulations. Register for the new Soapmaking 221 class. Attend in person or online.
---
Coloring and Scenting Soap
Saturday, June 24, 2023, at the Soapmaking Studio
Learn How to Distill Essential Oils and Learn Advanced Soap Coloring Techniques

Come learn which colorants and scents are safe for use in soap and learn how to add them to cold process soap. An essential oil distilling unit will be set up during the class so students can see how essential oils and hydrosols are distilled from plants. Students will be taught how to distill essential oils from plants using a large pot with an inverted lid. Learn how to calculate the maximum allowable fragrance content per IFRA and review FDA findings for soap and cosmetic colorants. This class also features a demonstration of a popular advanced soap swirling technique. Attend in person or online. Register for Soapmaking 220.
---
30-Pound Batch Soapmaking Live Demo + Q&A
Sunday, June 25, 2023, at the Soapmaking Studio
Donate $60 to Attend this Fundraiser Event
Large-Batch Soapmaking Demo
View a 30-pound batch soapmaking live demonstration by Kerri Mixon and David Perez of Pallas Athene Soap at 1:00 pm Pacific time. All proceeds go to Soap Donation Center, Inc. With your help, Soap Donation Center can continue its mission of collecting and distributing homemade soap to those in need. Please help if you can. Every donation makes a difference. Donors receive a donation receipt letter for tax deduction purposes. Donate at least $60 to attend this premier event in person or online.
Scale-Up Soap Production for Your Soap Business
This large-batch soapmaking demo is perfect for a soap business wanting ideas on how to upscale soap production and also needing to promote the soap business by connecting with the community through charitable contributions. Please, help and join us online or in person.
---
Beginning Cold Process Soapmaking
Sunday, July 9, 2023, at the Soapmaking Studio
Learn How to Make Cold Process Soap with No Cure Time!
Soapmaking 101 is a beginning-level soapmaking class designed to teach students to make soap by hand at home. The main focus of this class is the "cold process" soapmaking method; although the class does briefly describe "melt & pour" soap crafting. After learning soapmaking safety, students learn to formulate soap recipes and calculate lye quantities without using a "lye calculator." The objective of Soapmaking 101 is to have students understand saponification values and be comfortable creating their own soap recipes at home. Students make cold process soap during the class session and take home a bar. Attend in person or online.
This class is also available online: Description of Online Soapmaking 101.
---
Soapmakers' Luncheon
Sunday, October 8, 2023, at Marie Callender's Restaurant
Donate Soap Before the Soapmakers' Luncheon
To have your company advertised on Soap Donation Center's prestigious Donated Soap list, bring a tax-deductible donation of homemade soap at 1:30 pm, before the soap meetup luncheon. View details on how to Donate Soap to Soap Donation Center.
Network with Southern California Soap and Cosmetic Crafters!
This luncheon is open to all soapmakers and makers of personal care products, whether professional or novice, whether cold/hot process method or "melt and pour." The Soapmakers' Luncheon is open to the public and attendance is free, just pay for anything you order from the menu. Our friendly soap meetup group is casual and provides a means of networking with local soapy artisans. Attend this creative handmade soaps and DIY bodycare meetup group luncheon at any level: Professional soapmaker, hobbyist soaper, or beginning crafter. The soap lunch venue is Marie Callender's restaurant on Alvarado Road in San Diego at 2:00 pm. Map & Directions. View the Soapmakers' Luncheon Agenda.
Marie Callender's Restaurant
6950 Alvarado Rd
San Diego, CA 92120
---
Soapmaking Classes
Soapmaking Classes are Fun, Understandable, and Affordable!
Learn how to make soap at the Soapmaking Studio in San Diego County, California!
Soapmaking 101 Beginning Cold Process Soapmaking has been a huge success and fills weeks in advance; the next class will be Sunday, July 9, 2023! The next Soapmaking 210 Advanced Cold/Hot Process Soapmaking will be soon. Soap Garden 224 Cultivating, Drying, and Adding Herbs to Soap and Soapmaking 220 Coloring and Scenting Soap are both available and open for registration. Our popular Soapmaking Supplies are available for Standard Shipping or free Store Pickup.
Please check back because classes are added and website sections are updated on a regular basis. Email info@soapmakingstudio.com with any questions.
View soapmaking classes, the schedule, or store hours.
Classes are held at a private home occupied by a pet cat. If you are allergic to cats, please contact info@soapmakingstudio.com prior to enrolling in a class.