Soapmaking teachers, instructors, and staff at the Soapmaking Studio in San Diego County, California.
Soapmaking Teachers, Instructors, Staff, and Independent Contractors
---
Maya Jaimes
We recommend Maya Jaimes from Arco Iris Fiber Ranch and Translations as an independently-contracted translator for students. She is compassionate, enthusiastic, and accurate when translating English to Spanish for students during classes.
mayasllamas@gmail.com
---
Kerri Mixon
·
·
Kerri Mixon is a 16th generation soapmaker and is the master soapmaker and owner of Pallas Athene Soap, a successful soap company that has been in business since 1999. A former artisan perfumer, Kerri Mixon is certified as a "Soapmaking Teacher," as an "Advanced Cold-Process/Hot-Process Soapmaker," and as an "Advanced Melt and Pour Soapmaker." Kerri Mixon has been in the soap industry for more than 20 years and dozens of Kerri's technical articles on soapmaking have been published in "The Saponifier" magazine. She has completed specialized training in nutrition, herbology, and aromatherapy. After teaching at a central California college for five years and teaching the Modern Soapmaking class at Cuyamaca College for three years, she currently teaches more than a dozen soapmaking classes at the Soapmaking Studio, and she consults privately with small and large corporations regarding the manufacture of products ranging from bath bombs, to lotion, to soap.
Kerri Mixon was one of the featured lecture speakers during the 2013, 2014, 2015, 2016, 2017, and 2019 soap guild annual conferences. Her presentations were attended by hundreds of soapmakers from around the world. Some of her lecture presentations are available on the Soapmaking Studio in the News page. In 2019, Kerri Mixon was presented the most prestigious, "Honorary Lifetime Membership" award from the Handcrafted Soap and Cosmetic Guild. The next year, in 2020, Kerri Mixon officially registered National Soapmaking Day as the last Sunday in September, annually, to honor the soapmaking craft.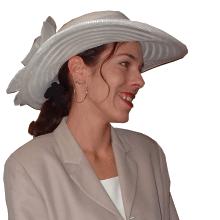 kerri@soapmakingstudio.com
I enjoy helping students to reach the "ah-ha" moment. For me, teaching is all about the look of understanding on a student's face. When it comes to making soap, I am very open to new ideas: So if you present me with a theory, expect me to test it out!
---
David Perez
David Perez is the General Operations Manager for Certified Lye, Pallas Athene Soap, and the Soapmaking Studio. David is also the Store Manager, so you may see him when you stop by to purchase soapmaking supplies. Dave is a funny guy (and Kerri's husband). Don't let him play any tricks on you!

david@certified-lye.com
---
Naomi Smith
Compassionate and caring, Naomi Smith is a professional independent contractor with Freelance Flower in Roy, Utah. Naomi's company is entrusted with monitoring and mediating the Soapmaking Studio Group on Facebook and the Soapmaking Studio on Instagram and is contracted to manage all of our social media.
naomi@soapmakingstudio.com
---
Rebecca Wolfe
Rebecca Wolfe currently works as our contracted eBay store manager.
rebecca@soapmakingstudio.com
---
Your Name Here
Instructors Wanted!
If you are a professional lecturer or independent contractor/instructor and are interested in teaching a class at the Soapmaking Studio or if you are interested in renting the Soapmaking Studio to hold a class, please contact the Soapmaking Studio.
---
View soapmaking classes, the schedule, or store hours.
Classes are held at a private home occupied by a pet cat. If you are allergic to cats, please contact info@soapmakingstudio.com prior to enrolling in a class.